Deeply Rooted Children's Ministry
>> The Mission: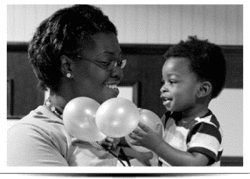 The mission of the Deeply Rooted Children's Ministry is to teach, equip, and love children into the kingdom of God so they may know Christ and reach their fullest potential in Him.
>> The Vision:
The vision for the Deeply Rooted Children's Ministry is to see our children have a strong foundation in the gospel, be rooted in His word, and to share the love of Christ with others. We desire for our children to understand core Biblical truths and how those truths apply to their lives.
EPHESIANS 3:16-19
16I pray that out of his glorious riches he may strengthen you with power through his Spirit in your inner being, 17so that Christ may dwell in your hearts through faith. And I pray that you, being rooted and established in love, 18may have power, together with all the saints, to grasp how wide and long and high and deep is the love of Christ, 19and to know this love that surpasses knowledge—that you may be filled to the measure of all the fullness of God.
Our team of instructors accomplishes this vision through:
Reading and discussing bible stories
Memorizing Scripture
Fun and hands-on activities

Arts and Crafts
Music
Small Missions (around the hotel!)

Take Home Notes

For parents to actively engage and interact with their children using what they have learned in Sunday school.
>> Staff
Pastor Ophelia Ardayfio, Pastor of Children's Ministry
Candice Watch-Lespinasse, Children's Ministry Director
Crisandra Gray, Asst. Children's Ministry Director
Deacon Arlene Hudson, Instructor