Our Team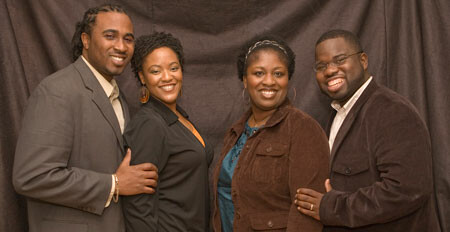 ---
Pastor Joseph Ardayfio | Lead Pastor

Pastor Joseph Ardayfio is an anointed bible teacher and evangelist, commissioned to proclaim the reality of the Gospel of Christ and the relevance of God's Word in our modern day culture and society. A gifted communicator, he is known for fusing together rich biblical insight with humor and creativity, bringing the gospel alive through media and the arts. Professionally, Pastor Joseph is a practicing intellectual property attorney, engineer + multimedia designer, with vast experience in the business world. A son of Ghanaian heritage, he was born in Monrovia, Liberia and became of age in the United States. Pastor Joseph gave his heart to the Lord at an early age and began serving in ministry at 10 years old. During his over 20 years of ministry, he has served as a Children's Church Minister, Director of Audio-visual & Television Ministry, Armor-bearer and in Legal Outreach Ministry. Most recently, he served as the College and Young Adult Pastor under the leadership of Bishop G.A. Thompson at Jubilee Christian Church in Mattapan, MA. Pastor Joseph has been affiliated with the Assemblies of God, Church of God in Christ (COGIC), and Church Without Walls International (Bishop G.A. Thompson). Pastor Joseph holds a Bachelor of Science degree in Mechanical Engineering from the University of Michigan, a Juris Doctorate from Suffolk University Law School, and is currently pursuing his Masters in Divinity with a concentration in Theology and Apologetics from Liberty University. Pastor Joseph resides in Boston, MA with his wife, Pastor Ophelia Ardayfio and son, Nehemiah Joseph Nii Aryee Ardayfio.
---
Pastor Ophelia Ardayfio | Co-Lead Pastor

Pastor Ophelia Ardayfio is a woman of divine counsel and godly wisdom, anointed by the Holy Spirit to teach the gospel with clarity and practicality, exhorting the body of Christ to walk the Christian life in Spirit and in Truth. Professionally, she is an accomplished research scientist specializing in assay development and high throughput screening. Pastor Ophelia is of Ghanaian heritage, born and raised in a Christian home in Englewood, New Jersey. She received Christ in her childhood years and has been committed to His service ever since. She is a gifted singer and worship leader, having ministered in a variety of capacities including co-leading the College Ministry at Jubilee Christian Church. She holds a Bachelor of Science degree in Chemistry from Trenton State College and a Master of Science in Biomedical Sciences from the University of Medicine and Dentistry of New Jersey.
---
Pastor Michael Allwood | Associate Pastor

Pastor Michael Allwood is a faithful ambassador of Christ who lives to implore believers and unbelievers alike, to a life of grace. He is a humble servant of God's people, endowed by the power of the Holy Spirit to witness the Word of God as an instrument of change in every individual life. Born and raised in a Christian home in Brooklyn, New York, he accepted Jesus Christ as his personal savior at the age of six and committed to serving Him throughout his teenage and adult years. He has extensive experience in Community Development and Urban Leadership, having served as Director of Programs for Bruce Wall Ministries and spearheaded multiple initiatives at Global Ministries Christian Church. Pastor Michael studied Mechanical Engineering at Northeastern University and is an alumnus of Devos Urban Leadership Initiative. He resides in Brockton, MA with his wife, Pastor Jamilah Allwood
---
Pastor Jamilah Allwood | Associate Pastor

Pastor Jamilah Allwood is a woman of confident trust and total surrender to the will of God, who lives her life by the biblical principles of constant communication with God and faith manifest in action. Jamilah was born in Niagara Falls, New York and became of age in Charlotte, North Carolina. Having accepted Christ at a young age, she recommitted her life to Him during her undergraduate years, where "the true journey began". As a messenger of the Gospel of hope, her ministry focuses on helping others find their identity and value in Christ while discovering their purpose in life. Pastor Jamilah is a talented musician and creative artist with a Bachelor of Music in Music Production and Engineering from Berklee College of Music, where she previously served as the Associate Director of Admissions.