Our Team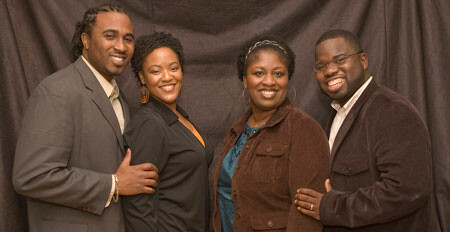 ---
Pastor Joseph Ardayfio | Lead Pastor

Pastor Joseph Ardayfio is an anointed bible teacher and evangelist, commissioned to proclaim the reality of the Gospel of Christ and the relevance of God's Word in our modern day culture and society. A gifted communicator, he is known for fusing together rich biblical insight with humor and creativity, bringing the gospel alive through media and the arts. Professionally, Pastor Joseph is a practicing intellectual property attorney, engineer + multimedia designer, with vast experience in the business world. A son of Ghanaian heritage, he was born in Monrovia, Liberia and became of age in the United States. Pastor Joseph gave his heart to the Lord at an early age and began serving in ministry at 10 years old. During his over 20 years of ministry, he has served as a Children's Church Minister, Director of Audio-visual & Television Ministry, Armor-bearer and in Legal Outreach Ministry. Most recently, he served as the College and Young Adult Pastor under the leadership of Bishop G.A. Thompson at Jubilee Christian Church in Mattapan, MA. Pastor Joseph has been affiliated with the Assemblies of God, Church of God in Christ (COGIC), and Church Without Walls International (Bishop G.A. Thompson). Pastor Joseph holds a Bachelor of Science degree in Mechanical Engineering from the University of Michigan, a Juris Doctorate from Suffolk University Law School, and is currently pursuing his Masters in Divinity with a concentration in Theology and Apologetics from Liberty University. Pastor Joseph resides in Boston, MA with his wife, Pastor Ophelia Ardayfio and sons, Nehemiah, Xavier and Benjamin.
---
Pastor Ophelia Ardayfio | Co-Lead Pastor

Pastor Ophelia Ardayfio is a woman of divine counsel and godly wisdom, anointed by the Holy Spirit to teach the gospel with clarity and practicality, exhorting the body of Christ to walk the Christian life in Spirit and in Truth. Professionally, she is an accomplished research scientist specializing in assay development and high throughput screening. Pastor Ophelia is of Ghanaian heritage, born and raised in a Christian home in Englewood, New Jersey. She received Christ in her childhood years and has been committed to His service ever since. She is a gifted singer and worship leader, having ministered in a variety of capacities including co-leading the College Ministry at Jubilee Christian Church. She holds a Bachelor of Science degree in Chemistry from Trenton State College and a Master of Science in Biomedical Sciences from the University of Medicine and Dentistry of New Jersey.